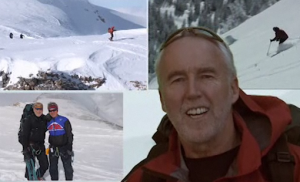 This 3-part series of web conferences features the Engaging Students in Inquiry Learning videos developed with support from the BCcampus Online Program Development Fund. In between the live sessions there is opportunity to ask questions and post reflections in the asynchronous forum. As with many of our events, we hope that you participate in the discussions, then take away the materials and ideas for implementation at your own institutions. Or, if you're just participating to learn more about the topic, that's fine too!
What: Engaging Students in Inquiry Learning
When: April 2 – 20, 2012
Facilitator: Neil Smith
The focus of this Art of Teaching seminar will be Engaging Students in Inquiry Learning. Each of the 3 weeks will be launched with Art of Teaching: Engaging Students in Inquiry Learning videos and web conference. The first web conference will open with the question – what is inquiry learning and what are its various forms in our post-secondary programs? From this foundational question, we will analyze our first video vignette with the goal of identifying elements that might be adaptable to different contexts. The second and third web conferences will focus on a diversity of models and interpretations of inquiry learning using selected examples from the online videos.
Resources