10 new textbooks in the BC Open Textbook Collection
What was once a dream of creating 50 open textbooks in the top 40 highest-enrolled subject areas in the province has now blossomed into a reality with over 160 open textbooks! New titles are being adapted and adopted often – here are the ten latest open textbooks that we've added to the collection: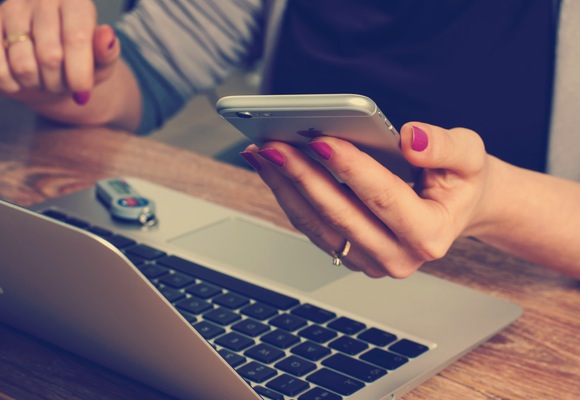 Description: eMarketing: The Essential Guide to Online Marketing is a textbook intended for third and fourth year marketing students and draws on both academic theory and practical experience. The book offers students information that is applicable to the eMarket industry by providing examples that are easily relatable. The book covers all of the important aspects of online marketing, including the areas associated with search engine marketing, affiliate marketing, web analytics and conversion optimization, web development, online copywriting, online advertising, webPR, online reputation management, pay per click advertising, viral marketing, social media marketing, search engine optimization, eMarketing strategy, market research, mobile marketing, crowd-sourcing, and customer relationship management. The book also features summaries, learning objectives and discussion points for each chapter, as well as, a glossary and index.
Author: Rob Stokes, Saylor Academy
Description: This manual is as part of your third year of apprenticeship training program you must have completed your level 1 and level 2 training to be eligible for this level of training in cross connection control. If you pass the theory and practical portion of this third year and your fourth year training during your apprenticeship training and pass your Red Seal Interprovincial examinations, you will be issued a Red Seal Certificate of Qualification. This Red Seal endorsement entitles you to work anywhere in Canada in your trade without material additional training, experience, examinations or assessments. Refer to labour mobility guidelines 2009.
Author: Richard V. Mawle RSE, Camosun College (retired)
Description: Chemistry – Atoms First is a peer-reviewed, openly licensed introductory textbook produced through a collaborative publishing partnership between OpenStax and the University of Connecticut and UConn Student Government Association. This title is an adaptation of the OpenStax Chemistry text and covers scope and sequence requirements of the two-semester general chemistry course. Reordered to fit an atoms first approach, this title introduces atomic and molecular structure much earlier than the traditional approach, delaying the introduction of more abstract material so students have time to acclimate to the study of chemistry. Chemistry: Atoms First also provides a basis for understanding the application of quantitative principles to the chemistry that underlies the entire course.
Authors: Edward J. Neth, University of Connecticut, Paul Flowers, University of North Carolina at Pembroke, Klaus Theopold, University of Delaware, Richard Langley, Stephen F. Austin State University
Description: The Essential Skills Companion Kit to Culinary Arts Trades Training was developed to complement technical Culinary Arts Trades Training. The various activity sets are designed to reinforce academic information that students are required to know during their training. The Content Experts provided the Curriculum Development Team with themes and the curriculum was created to practice Essential Skills such as Reading Text, Document Use, Thinking Skills, Oral Communication and Working with Others.
Authors: Marlin Ratch, Francesca de Bastiani, Shelby Desjarlais, Chef Andrew George, Chef Nathan Hyam, Chef Chris Monkman, Jason Forseth
(replaces Introduction to Sociology)
Description: Introduction to Sociology 2e adheres to the scope and sequence of a typical, one-semester introductory sociology course. It offers comprehensive coverage of core concepts, foundational scholars, and emerging theories. The textbook presents section reviews with rich questions, discussions that help students apply their knowledge, and features that draw learners into the discipline in meaningful ways. The second edition has been updated significantly to reflect the latest research and current, relevant examples.
Authors: Heather Griffiths, Fayetteville State University, Nathan Keirns, Zane State College, Eric Strayer, Hartnell College, Susan Cody-Rydzewski, Georgia Perimeter College, Sally Vyain, Ivy Tech Community College, Gail Scaramuzzo, Lackawanna College, Jeff Bry, Minnesota State Community and Technical College at Moorhead, Faye Jones, Mississippi Gulf Coast Community College, Tommy Sadler, Union University
Description: Steps to Success: Crossing the Bridge Between Literacy Research and Practice introduces instructional strategies linked to the most current research-supported practices in the field of literacy. The book includes chapters related to scientifically-based literacy research, early literacy development, literacy assessment, digital age influences on children's literature, literacy development in underserved student groups, secondary literacy instructional strategies, literacy and modern language, and critical discourse analysis. Chapters are written by authors with expertise in both college teaching and the delivery of research-supported literacy practices in schools. The book features detailed explanations of a wide variety of literacy strategies that can be implemented by both beginning and expert practitioners. Readers will gain knowledge about topics frequently covered in college literacy courses, along with guided practice for applying this knowledge in their future or current classrooms. The book's success-oriented framework helps guide educators toward improving their own practices and is designed to foster the literacy development of students of all ages.
Author: Kristen A. Munger, Editor, Open SUNY
Description: University Success has a student-friendly format arranged to help you develop the essential skills and provide the information you need to succeed in university. This is not a textbook full of theory and extensive detail that merely discusses student success; rather, this is a how-to manual for your first year of study. The book provides realistic, practical guidance ranging from study skills to personal health, from test taking to managing time and money. Furthermore, University Success is accessible—information is presented concisely and as simply as possible. University Success has the following features to help you achieve your goals: Each chapter asks you to evaluate yourself because success starts with recognizing your strengths and weaknesses, your hopes and desires, and your own personal, individual realities. You'll develop your own goals based on these self-assessments, determining what success in college really means for you as an individual. Throughout the book, you will find numerous interactive activities created to help you improve your skills. To assist you with this, the material is presented in easily digestible "chunks" of information so you can begin applying it immediately in your own life—and get the most out of your university education.
Authors: N. Mahoney, B. Klassen, M. D'Eon
Description: Teaching Autoethnography: Personal Writing in the Classroom is dedicated to the practice of immersive ethnographic and autoethnographic writing that encourages authors to participate in the communities about which they write. This book draws not only on critical qualitative inquiry methods such as interview and observation, but also on theories and sensibilities from creative writing and performance studies, which encourage self-reflection and narrative composition. Concepts from qualitative inquiry studies, which examine everyday life, are combined with approaches to the creation of character and scene to help writers develop engaging narratives that examine chosen subcultures and the author's position in relation to her research subjects. The book brings together a brief history of first-person qualitative research and writing from the past forty years, examining the evolution of nonfiction and qualitative approaches in relation to the personal essay. A selection of recent student writing in the genre as well as reflective student essays on the experience of conducting research in the classroom is presented in the context of exercises for coursework and beyond. Also explored in detail are guidelines for interviewing and identifying subjects and techniques for creating informed sketches and images that engage the reader. This book provides approaches anyone can use to explore their communities and write about them first-hand. The methods presented can be used for a single assignment in a larger course or to guide an entire semester through many levels and varieties of informed personal writing.
Author: Melissa Tombro, SUNY Fashion Institute of Technology
Description: An introductory textbook in business that covers a variety of topics: The Foundations of Business, Economics and Business, Ethics and Social Responsibility, Business in a Global Environment, Forms of Business Ownership, Entrepreneurship: Starting a Business, Management and Leadership, Structuring Organizations, Operations Management, Motivating Employees,Managing Human Resources, Union/Management Issues, Marketing: Providing Value to Customers, Pricing Strategy, Hospitality and Tourism, Accounting and Financial Information, and Personal Finances.
Authors: Stephen J. Skripak, Richard Parsons, Anastasia Cortes, Anita Walz
Description: Published by OpenStax College, American Government is designed to meet the scope and sequence requirements of the single-semester American Government course. This title includes innovative features designed to enhance student learning, including Insider Perspective features and a Get Connected module that shows students how they can get engaged in the political process. The book provides an important opportunity for students to learn the core concepts of American Government and understand how those concepts apply to their lives and the world around them. Our American Government textbook adheres to the scope and sequence of introductory American government courses nationwide. We have endeavored to make the workings of American Government interesting and accessible to students while maintaining the conceptual coverage and rigor inherent in the subject at the college level. With this objective in mind, the content of this textbook has been developed and arranged to provide a logical progression from the fundamental principles of institutional design at the founding, to avenues of political participation, to thorough coverage of the political structures that constitute American government. The book builds upon what students have already learned and emphasizes connections between topics as well as between theory and applications. The goal of each section is to enable students not just to recognize concepts, but to work with them in ways that will be useful in later courses, future careers, and as engaged citizens. The organization and pedagogical features were developed and vetted with feedback from American government instructors dedicated to the project.
Authors: Glen Krutz, University of Oklahoma, Sylvie Waskiewicz, OpenStax American Government