BC Open Education Tools
The BC Open Education Librarians group is developing  tools to help raise awareness about open education resources (OER) and to support librarians in the curation of quality OER.
Advocacy
Poster
This poster was developed as an outcome from the BCOER Hackfest (April 2014) on the benefits of OER for faculty and students . The statistics and the textbook cost savings are as noted at the time of printing – October, 2014. More current updates are available on the BC Open Textbook project site home page. It's an OER so feel free to use this poster and exercise the 5Rs! We will update the statistics cited on it in subsequent versions. There is also a larger version with a horizontal layout available.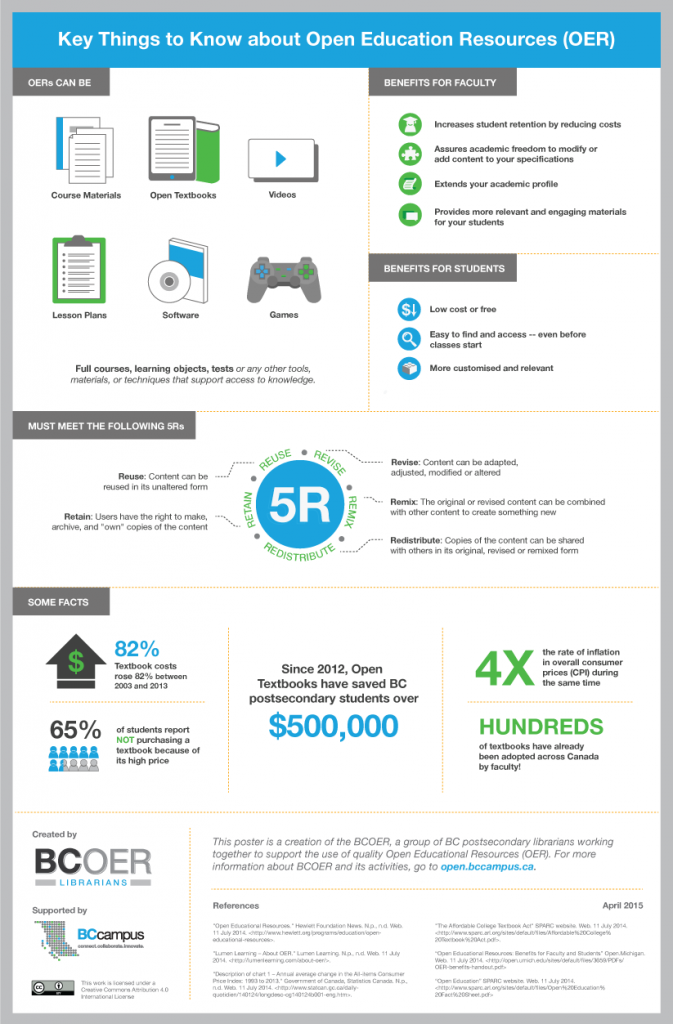 Assessment
OER Repository Assessment Rubric (Feb. 2015)
OERR Rubric
Faculty Guide & OER Checklist v.2 (April 2015)
Faculty Guide-v2