Find Open Textbooks
Mechanics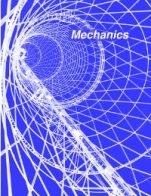 Description: This is a calculus-based book meant for the first semester of a first year survey course taken by engineering and physical science majors. It has a traditional order of topics whereby force is discussed before energy. It is divided into 17 chapters that cover a review of high school physics, scaling and estimation, vectors, velocity, acceleration, forces, circular motion, gravity, conservation of energy, work, conservation of momentum and angular momentum, vibrations, and resonance. A treatment of relativity is interspersed with the Newtonian mechanics, in optional sections.
Author: Ben Crowell, Fullerton College
Adoptions (faculty): Contact us if you are using this textbook in your course
Adaptations: Support for adapting an open textbook
Need help? Visit our Help page for FAQ and helpdesk assistance
Accessibility: Textbooks flagged as accessible meet the criteria noted on the Accessibility Checklist
Open Textbooks:

Mechanics by Ben Crowell, Fullerton College is licensed under a Creative Commons Attribution-ShareAlike 4.0 International License, except where otherwise noted.
---