To find an open textbook in your subject area, begin by searching the B.C. Open Textbook Collection. The Faculty Guide for Evaluating Open Education Resources, developed by the BCOEL, may be helpful.
If you don't find what you need, try looking in one of the many open textbook/OER collections and academic presses, listed below.
For a list of open textbooks and other OER under development, see:
Other ways to find open textbooks or other OER include:
Connect with your library.
Ask your colleagues what OER they use.
Conduct an advanced Google search: https://www.google.ca/advanced_search .
Have your students find open resources, do a content review, and post the results to your course website or Learning Management System (LMS).
Evaluating an Open Educational Resource Collection
To help you assess the collections or repositories you are searching, refer to the Open Education Resource Repository (OERR) Rubric developed by the the BCOEL Librarians Working Group (previously BCOER). This document is listed below.
Page one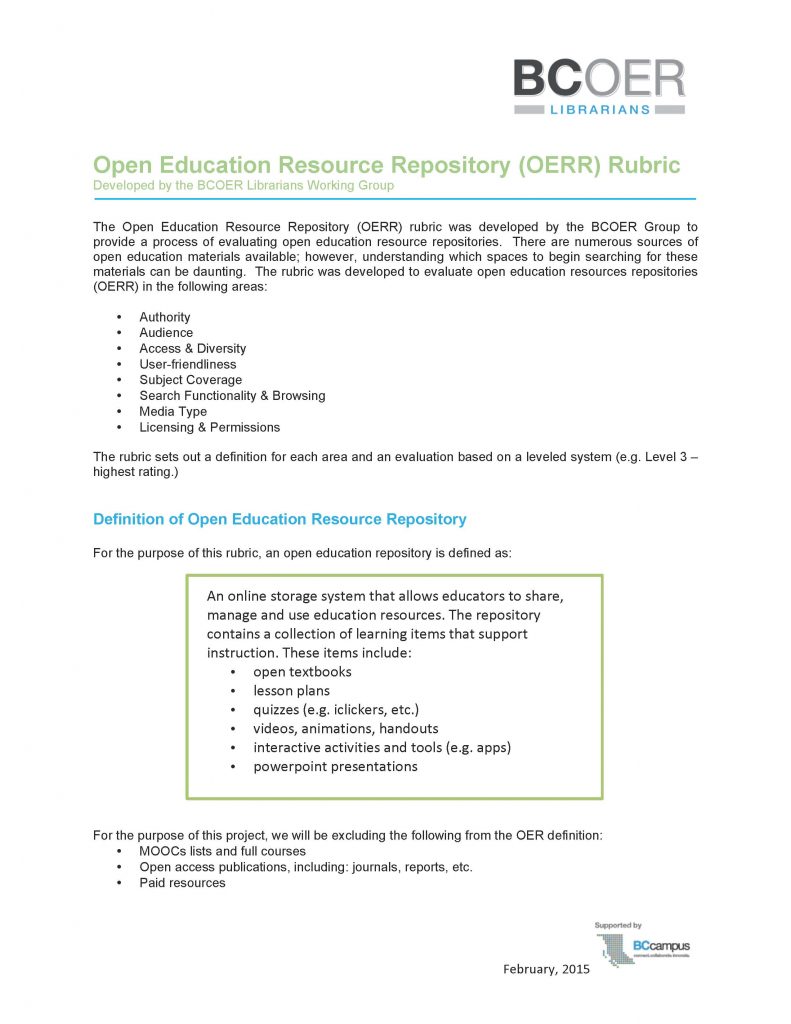 Page two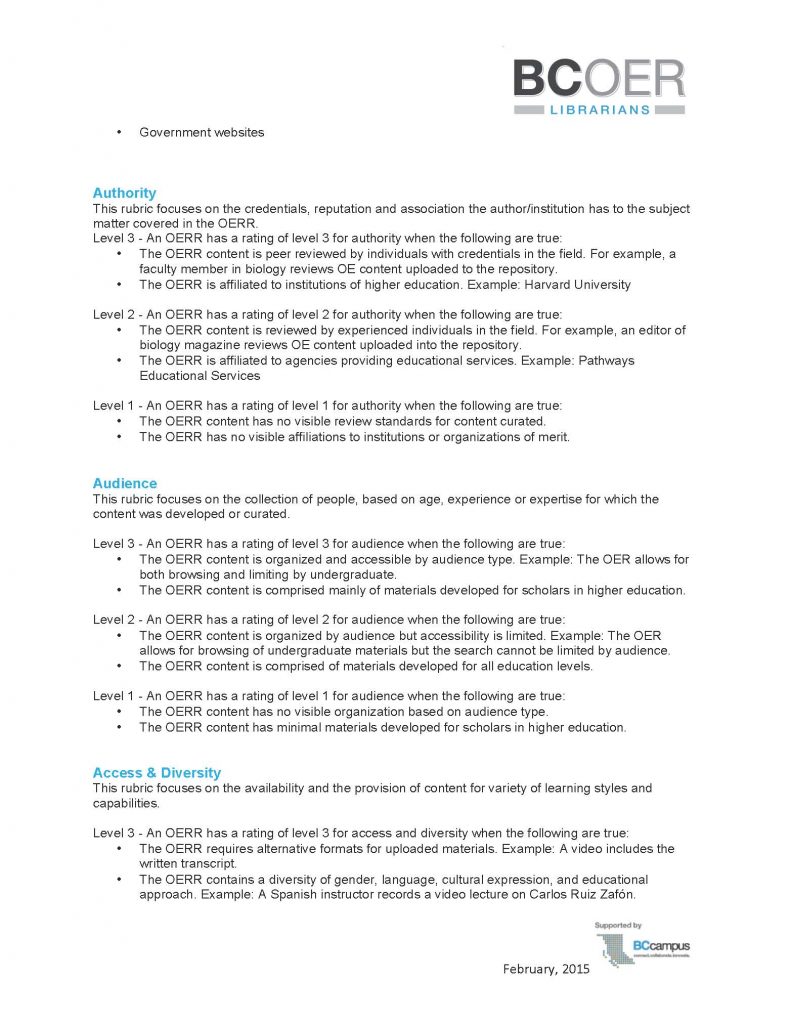 Page three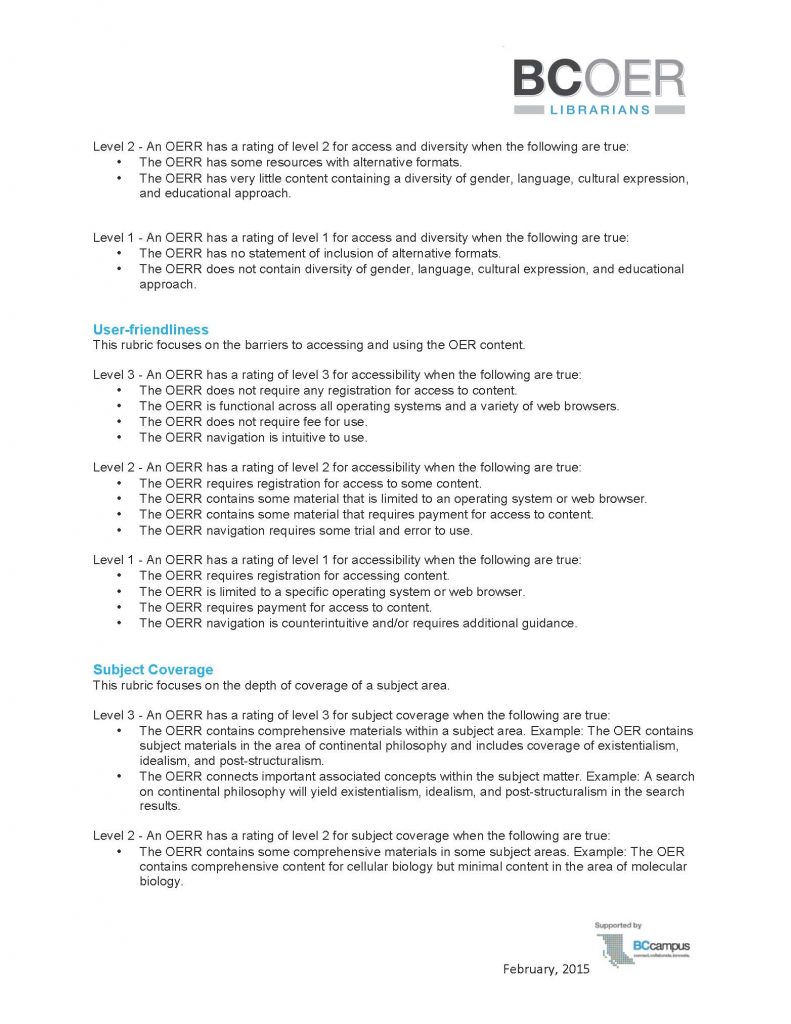 Page four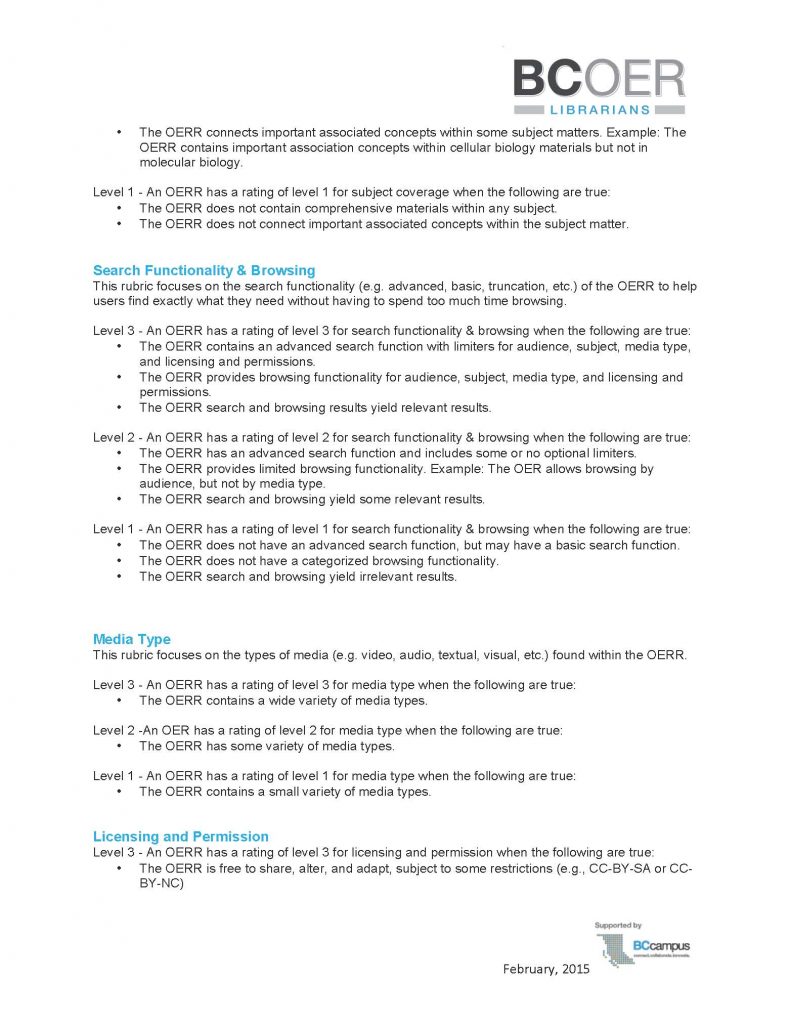 Page five