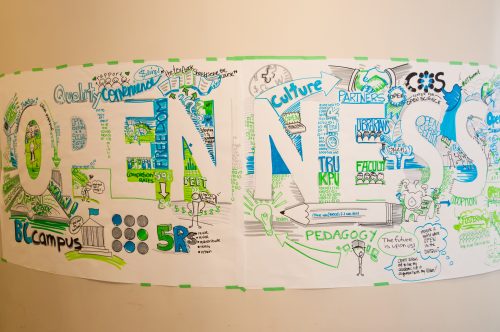 For registration and scheduling information about the Open Textbook Summit, visit the BCcampus Events page: https://bccampus.ca/otsummit-2017/
Now closed:
BCcampus welcomes proposals for the 5th annual Open Textbook Summit, May 24-25, 2017 at SFU Harbour Centre in Vancouver, British Columbia (Canada). The Open Textbook Summit attracts a wide range of higher education participants including faculty, students, open educators, project staff, librarians, as well as government policy makers and institutional leaders.
Confirmed Keynote Speakers for the 2017 Open Textbook Summit:
Ryan Merkley, CEO Creative Commons
Kory Wilson, Executive Director, Aboriginal Initiatives and Partnerships at BCIT
Criteria for Selection
Proposals will be reviewed by members of the BCcampus Open Education Team and reviewed based on the following criteria:
Theme Alignment: proposal is aligned to the theme of the conference: Open Textbooks.
Engaging: presentation has high potential to attract conference attendees by addressing needs of the open textbook community and trends in open education practices.
Relevant: proposal addresses one or more of the suggested topics of the summit.
Proposal acceptance decisions will be based on originality, innovation and quality of the submission.
Timeline
Submission deadline: January 27, 2017- EXTENDED DEADLINE

Acceptance Announcements by February 10, 2017
Contact Us
If you have questions regarding the Call for Proposals or the Open Textbook Summit, in general, please contact us at opentext@bccampus.ca