Find Open Textbooks
Education and Career Planning Open Course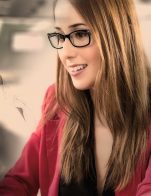 Description: This online course, Education and Career Planning, is a unique open course which is the result of a collaboration between 7 colleges and BCcampus Open Education. It is at the provincial ABE level (grade 12 equivalent) and can be used as an elective course towards the BC Adult Grad Diploma. It enables colleges to offer the course on their platforms, use their own instructors, and earn their own FTE's. The course includes learning modules, student activities and assignments. The goal of Career Planning is to enhance the life and employment readiness skills of adult learners. Students will be prepared to pursue occupational and educational goals in a changing and diverse world. The topics include career exploration, communication skills, personal awareness, living skills, job search, interpersonal skills, and career management. The course can be downloaded into a learning management system such as Moodle or Desire2Learn using the files available below. The Common Cartridge file can be used for LMS systems other than D2L and Moodle. If you are need help importing the file, contact the IT support at your instutution. Gina Bennett, Instructional Designer, and Gordon Shier, Lead Illustrator.
Author: Mary Shier, College of the Rockies, Allison Schubert, Vancouver Community College
Adoption (faculty): Contact us if you are using this textbook in your course
Adaptations: Support for adapting an open textbook
Need help? Visit our Help page for FAQ and helpdesk assistance.
Accessibility: Textbooks flagged as accessible meet the criteria noted on the Accessibility Checklist.
Open Textbooks:
WEBSITE EDCP course - Moodle (.mbz) (188 MB)

DOWNLOAD

EDCP course - Desire2Learn file (.zip) (189 MB)

DOWNLOAD

EDCP course - Common Cartridge (.zip) (188 MB)

Education and Career Planning Open Course by Mary Shier, College of the Rockies, Allison Schubert, Vancouver Community College is licensed under a Creative Commons Attribution 4.0 International License, except where otherwise noted.
---